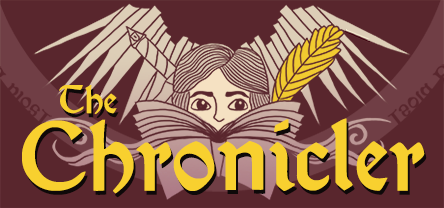 The Chronicler (Early Alpha)
We have a new update!
Enjoy! :D
---
Alpha 1.2.1
Added Special Move choices: Every few levels, the player can now choose which Special Move to adopt from a selection of 3.
Added directions to make exploration easier. You can access them by hovering the mouse over signposts.
Added a main map of the island, accessible from the post sign in the middle of Hyacintum Crossroads.
Added ruins in Repostus Forest and Cincta Forest.
Added inventory image to: Bone, Bone Dagger, Bone Mace, Bone Sword, Broken Arrow, Broken Helmet, Broken Knife, Broken Shoe, Broken Sword, Carapace, Crab Eye, Crab Leg, Crab Meat (Raw), Felt Hat, Fishing Rod, Half-eaten Fish, Half-eaten Rat, Iron Mace, Iron Sword, Mandraconis Mace, Mint, Orb of the Forest, Pheasant (Raw), Roasted Pheasant, Rat Tail, Rat Tooth, Sage, Skull, Steel Mace, Steel Sword, Stone Dagger, Stone Mace, Thyme, Trout and Wooden Mace.
Snowy scenario: Added texture to vertical walls.
Added candle lamps in Temple, Temple's Cemetery, and Viridis Planum scenarios.
General colors are now a bit more desaturated.
Several GUI visual improvements.
Bug fixes.
Get The Chronicler (Early Alpha)