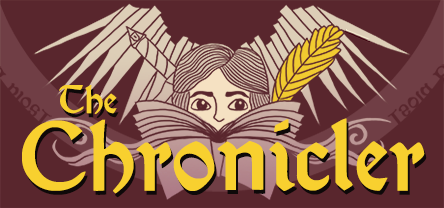 The Chronicler (Early Alpha)
Alpha v.1.2.6 Update is here!
---
Hello dear players!
We bring you a new update full of exciting stuff! We've added a small intro to the game as well as many visual improvements and much more. Take a look at the update notes below.
Thank you so much for your support!!

Alpha v1.2.6
Added a small intro to the game.
Many visual improvements.
Re-made dialog portraits (work in progress)
Added a tune when accepting quests.
Added a combat tune.
Some color fine-tuning.
Rewrote some abilities panel's names to make them clearer.
Added a new character in Crab Cave.
Changed some texts to make the objective of the game a bit clearer (work in progress).
Added a confirmation message when exiting the game.
Fixed many bugs and typos.
Get The Chronicler (Early Alpha)