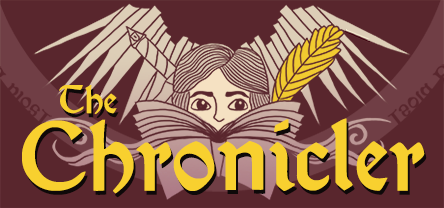 The Chronicler (Early Alpha)
Hi everyone!
Here's a new update for The Chronicler, with many improvements and bug fixes.
Take a look at the patch notes for details.

Thank you so much for your support!!

Alpha v.1.3.0:
Special moves have been redesigned:
- "Special Moves" are now "Skills".
- Skills can be used as desired, by pressing the corresponding key.
- Only one Skill can be active at a time.
- There are Attack Skills, Defense Skills, and Survival Skills.
- Skills are discovered by visiting Trainers.
- Trainers sell Skill upgrades for Silver.

Three trainers are added to the world. They unlock Attack, Defense, and Survival Skills, respectively.

Added tutorial cards.

Rebalanced shop prices.

Fixed Quit button.

Rebalanced combat timing for both the player and enemies.

Added a new Quest NPC: Milton.

Added a new currency: Orb of the Monster Slayer.

Added a rare drop to Crabs: Red Carapace Armor.

Added a rare drop to Skeletons: Armor of the Dead.

Added a rare drop to Wolves: Wolfskin Armor.

Added a rare drop to Rats: Ratbone Knife.

Armor now has Ability XP bonuses.

Rebalanced all item prices.

Rebalanced all item stats.

Rebalanced Healing Items.

Combat is now faster.

Monster Slayer Tasks: Kill monsters in exchange of special rewards!

Monster Slayer Equipment: New crafting station at the Temple's Cemetery.

New items: Monster Slayer Healing Potion, Armor of the Monster Slayer.

Important messages now appear in a box.

Added pick-up sound.

Added "Damage from skills" and "Defense from skills" to the Stats panel.

Many small bug fixes.

Small performance improvements.

New item: Crab Cake (food).

Quest: Quartermaster Brianna now needs 3 Crab Cakes instead of raw Crab Meat.

Reformatted some texts.

Improved Inventory GUI.

Improved Journal GUI.

Small GUI changes.
Get The Chronicler (Early Alpha)