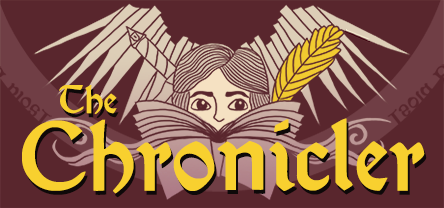 The Chronicler (Early Alpha)
A new update is live!
Thank you so much for your support <3
Alpha v.1.3.1
Added Donation Spots:

Regions need specific items for their development.
You can level up your standing with a specific region by donating items and materials.
Leveling up your standing gives you an increasing XP bonus in that region.

Use left-click to walk instead of right-click.
GUI improvements.
Slightly changed the initial quests.
Fixed items, NPCs and enemies that could be selected through menus.
Fixed several GUI glitches.
Fine tuned the walking sound.
Fixed the walking sound not working on some ocasions.
Added sounds to GUI buttons.
Fixed GUI collisions.
Made low level combat easier.
Fixed enemies Hit Points not being calculated correctly.
Fixed vendor prices in Viridis Sylvae.
Fixed "Low health" indicator showing up randomly.
Fixed some background sounds not working.
Get The Chronicler (Early Alpha)