The Librarian (Special Edition)
Thank you and bug fixes :)
---
First of all, thank you so much everyone for your awesome support!

In just 24 hours The Librarian has been downloaded as many times as Midnight Scenes in the first month! Not only that: most of you have been so kind as to donate a few $, which I really appreciate. I can't thank you enough for that. It encourages me to keep working on these kind of short little games for a long time.

Thank you! <3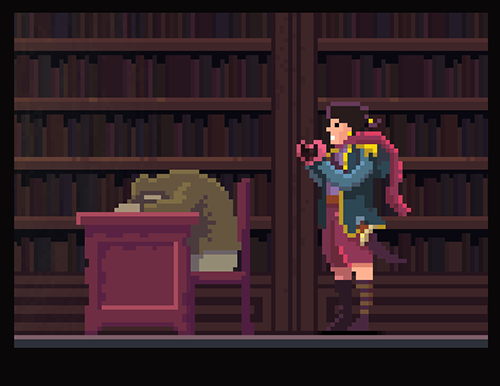 In other news, I've updated the game to version 1.01. I've (hopefully) fixed a couple of nasty bugs where the character disappeared behind the bookshelves when loading a game and the end credits were illegible.
Thanks for your patience and see you soon with a new game I'm already working on!
Shhh... don't tell anybody but it might be Episode 2 of certain black and white game...
Sorry, that's all I can say :)
Octavi
Get The Librarian (Special Edition)